Receive untraceable tips submitted with no fear
Important for the organisation success, this solution gives your employees a secure and trusted channel for raising their issues, concerns, and whistleblowing tips with complete anonymity! Reporters identity is protected with zero-trace submissions, encrypted tips, randomized submission times.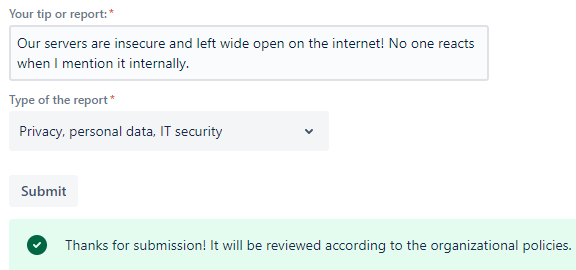 Kick-off Compliance team that reviews and acts on tips
Use Atlassian built-in user management system and identities to assemble your Compliance team and grant them access to reports. They will be able to perform the submission review, update the status and communicate back with the reporters without risk to reveal whistleblower identity. All actions of the team are auditable and exportable.